This post contains affiliate links.
Thorens is a renowned brand that produces an extensive range of phonograph models (turntables). However, does its products hold up to its name, or does its reputation precede it? This article will talk about a general review on Thorens turntables: are they good?
Thorens is an old brand, so it would be proper to assume that reviewing their whole lineup in a single sentence does not grant justice as to what they are worth. However, they are a reliable brand, albeit the price.
To get a holistic view of Thorens' lineup, we have viewed community opinion as well as detailed reviews. Let us see how they hold up then.
A Review On Thorens Turntables: What Do The Experts Have To Say?
Thorens have made such a wide range of products up their catalog that it would be virtually impossible to finish this article if I had looked up every single one of their lineup. First of all, they started in the early 1900s and had their first electric turntable product up by 1928. Just thinking about reviewing all their products from 1928 makes me dizzy. (1)
In this section of the article, let us look at what the experts have to say. Moreover, we will also be looking back at memory lane and getting you a general overview of their lineup.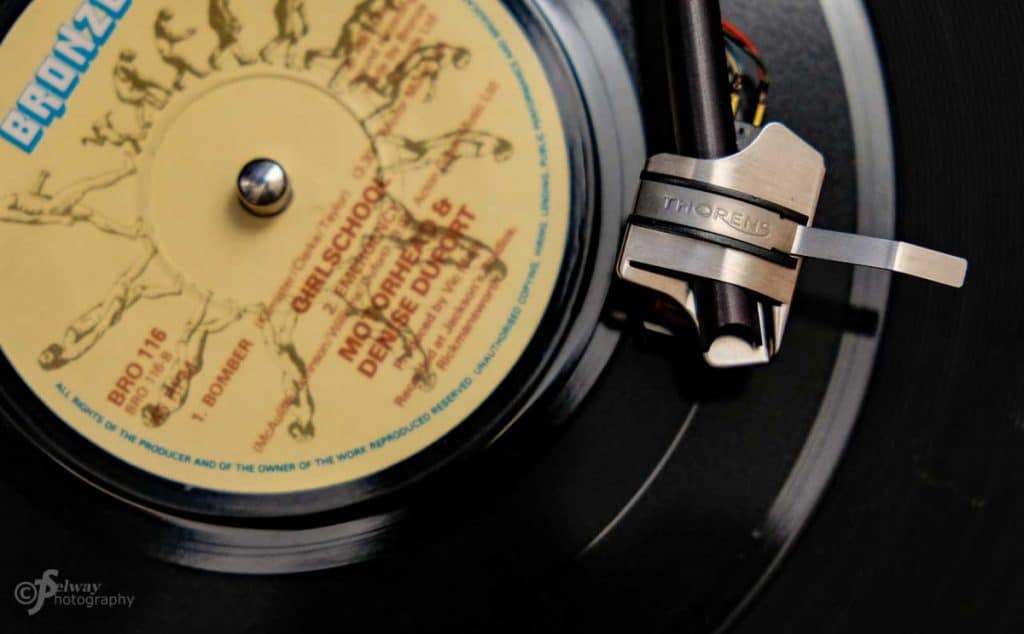 A Trip Down Memory Lane
As stated earlier, Thorens had produced and released their first electric turntable way back in 1928. However, the truth is that they had started the Thorens brand as a family business way back in 1883 and had produced musical boxes before they started with the phonographs. They had only started producing turntables in 1903. (1)
However, when they started producing these electric record players, they were so successful that even until today, their vintage record players are still rated as high-end record players. Imagine the prestige of being called high-end even after more than 50 years after release. That is a true legend out there, I tell you.
However, for Thorens, life wasn't a rosy path. Instead, it was a quite thorny one, as, despite their cost-reduction efforts in 1997, their debts were too big to ignore, forcing them to be absorbed into a more prominent company.
Now, let us talk about the Thorens in the current time. How are their products holding up? Let's ask the experts. 
What Do the Experts Have to Say?
When it comes to product reviews, who is the best to ask other than the audiophiles– or the experts themselves? In this section of the article, let us talk about what the experts had to say and what their Thorens turntables review.
First, I had to look up "What Hi-Fi?" had to say regarding Thorens turntables. To debrief you on "What Hi-Fi?" really is, first founded in 1976, "What Hi-Fi?" is a leading website that helps consumers select the highest grade hi-fi products.
While reviewing one of Thorens' products, "What Hi-Fi?" has mentioned how the company has been a trusted manufacturer, having their origins be more than a hundred years in the past. This heritage, according to them, makes Thorens' products highly reliable while also commenting on their excellent build quality as well as their innovative design. (2)
Thorens' turntables are known to have a classic design, no alien-like form factor, no highly unique features. Still, they are exemplary at things that a turntable or record player considers as the most essential. They give you the basics, without the unnecessary fuss, but all the creamy basics.
As a high-end brand, expect Thorens' turntables to be much more expensive than your usual 300-dollar threshold. However, with the reliability and peace of mind they bring, you surely won't regret it.
When looking at their vintage and new models, you might be shocked to look at the pricing. More or less, your bank may call you after a "suspicious" purchase on your credit card. After all, a 3000-dollar purchase is quite a hefty one. (3)
Unless if you are an extreme hardcore audiophile, shelling out more than $300 on a turntable may not be worth it. First of all, untrained ears will get highly diminished returns as the prices of the turntables go higher. However, if you consider yourself to be quite the audiophile, then in more words than one, be my guest too but a Thorens turntable.
Thorens is known for its unique sound mix, and for sure, they will sound more than better than the turntables you can buy at less than $300. However, you can also try to search for other cheaper alternatives with the same drive or quality of sound as Thorens.
A Review on Thorens Turntables: What the Community Has to Say
Although individual expert opinions have unbeatable value and reliability, nothing beats community opinion. In this section of the article, we will be looking at what the community thinks about Thorens record players and how they fare in terms of pricing, design, and sound. In particular, for this section, we have researched our findings by using a plethora of community forum-style posts from Quora, Reddit, and Stack Exchange to find out the consensus of enthusiasts such as you and me.
Finding Consensus
After rigorous reading through community comments, we have found out the consensus for Thorens isn't so "general," and the community cannot seem to find an agreement per se. However, we have seen some patterns that may help you understand what the community thinks of Thorens.
To understand this phenomenon, let us first understand that Thorens is an old company, and as a long-running company, it is tough to create an all-successful lineup. As a result, the opinions of their old, vintage record players differ significantly, especially compared to their newer lineups.
The Divide
The divide in public opinion is defined when we look at their vintage record players. The vintage Thorens turntables are most often viewed as top-tier choices while also giving the '60s and '70s look, feel, sound, and vibe. (4)
For the newer models, however, the consensus seems to get bleaker and bleaker. For example, a community post called their models "trash" and "expensive," implying that their products are too expensive for their quality, or in layman's terms, "glorified pieces of trash." (5)
To conclude, the community review on Thorens turntables seems to be that their vintage turntables are of high class, premium quality. In contrast, their newer ones seemed to have suffered a steep decline in quality despite having more or less similar pricing. However, the future appears to be bright for Thorens, as in 2012, they received the EISA Award "best product 2011 / 2012" for the TD 309 (one of their record players). (2)
Questions Frequently Asked About Thorens
Is Buying A Cheaper Old Thorens A Better Deal Than Buying More Expensive New Ones?
Definitely! Especially if the "older" Thorens record player is a vintage one, it is a no-brainer to buy the older one, albeit sparing money for some possible needed upgrades. 
Is Thorens German?
Yes and no. Originally, Thorens was a Swiss company. However, due to debts, they were absorbed by a German company by the year 2000.
What Is An Audiophile?
An audiophile is a person that has an exemplified interest in audio equipment, most especially the high-fidelity ones. Most of them seek to experience the raw live performance under reproduced methods through analog means such as vinyl and digital lossless, primarily through .flac files.
Audiophiles most often obsess on speakers, headphones, turntables, and more. Unfortunately, the regular folk does not fully appreciate most audiophile equipment, as some can be pretty expensive with diminishing gains. To the audiophile, however, these incremental improvements can be worth it.
Sources
VacationVinyl.com is a participant in the Amazon Services LLC Associates Program, an affiliate advertising program designed to provide a means for sites to earn advertising fees by advertising and linking to Amazon.com. We also participate in other affiliate programs which compensate us for referring traffic.