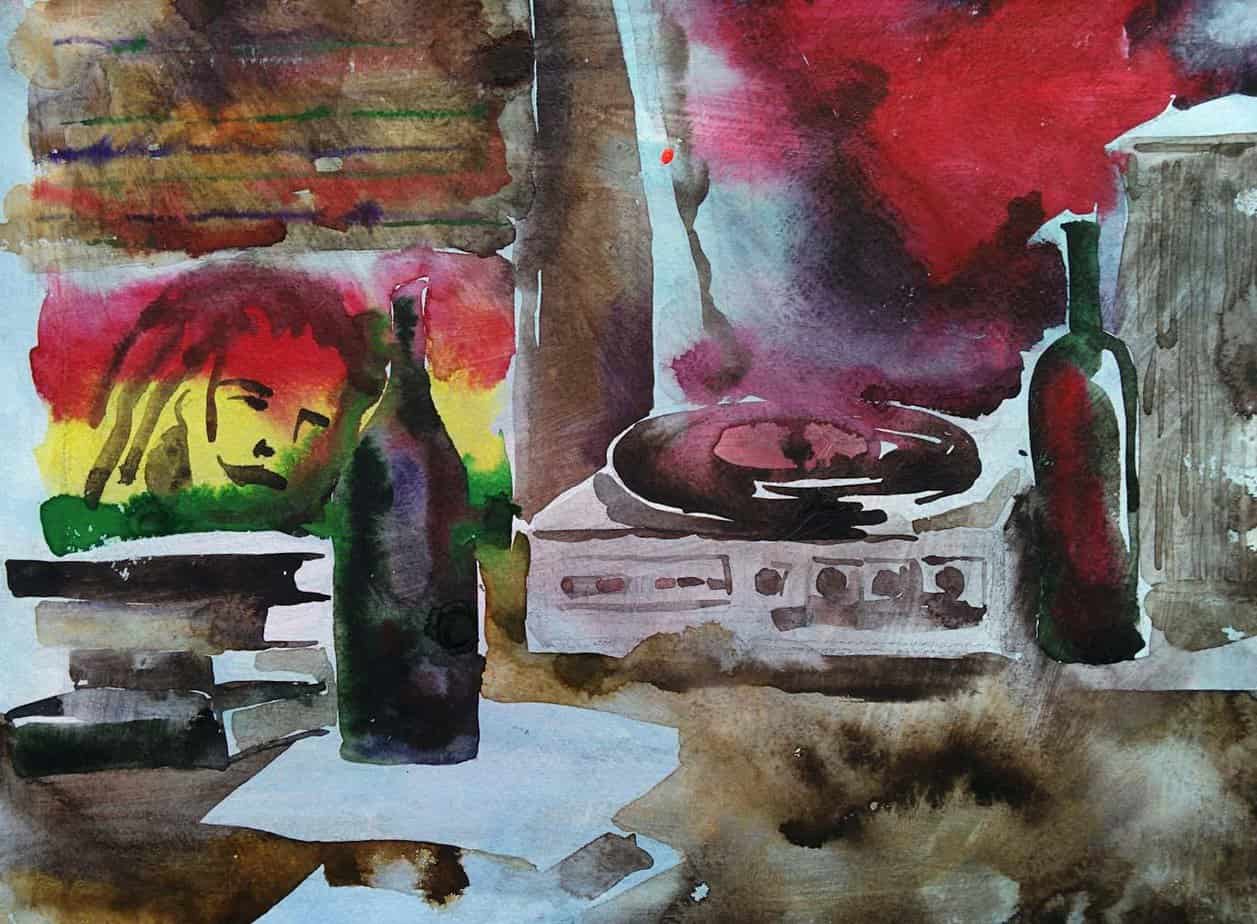 Are you curious about the Marley Turntables? Possibly you heard of them, and you are wondering if they are as good as they seem. Despite what one may think, turntables are different and sound different from each other.
Inexpensive and poorly made turntables can sound screechy and have limited bass power and definition. It is not enough to just spin the platter; the same record played on two different turntables can sound different.
This article will uncover all the details about Marley Turntables, so you can figure out if they are high-quality products or not.
Marley Turntables Overview
The House of Marley, which produces the Marley turntables, was founded based on Bob Marley's vision, love for music, and respect for the planet. Its founder, Rohan Marley, is the one working to bring forward this vision by creating a product that forwards that respect for the environment but that at the same time provides quality.
One of the main things that differentiate Marly's turntables from the rest is the materials used to build them. They come from ecological elements and recycled materials mindfully crafted and put together.
The design and the color make one of those turntables look fashionable and handsome. In addition, it has all the features that it should have, such as RCA stereo output jacks, USB ports, and an external wall-wart DC power supply (to reduce self-noises).
Here are some of the pros and cons of using Marley turntables:
Pros:
Low self-noise
Eco-friendly
High-quality sound
Good looking minimalist design
Upgradeable cartridge
Great packaging
Easy to set up
Cons:
Wall wart can be annoying
Missing dust cover lid
Sometimes the arm doesn't automatically return back
Let's see in detail the main features and qualities of Marley turntables.
Marley Turntables Materials
Involved in several projects to help and protect the environment, and it doesn't come as a surprise the careful selection of materials employed. Marley turntables are unique and different from other turntables because of how the manufacturing process goes and the materials used.
One of the leading materials used to build those turntables is bamboo. While bamboo can give a significant and modern look to a product, it can also provide strength and durability. Some types of bamboo have the same compress ratio as still and twice that of concrete.
It is a lightweight material, sustainable, and easy to renew as a natural resource. In fact, many countries are using bamboo to build schools, hotels, and other structures because of its high strength.
Other materials used are recycled plastic, paper, metals, aluminum, PET, organic cotton, cork, leather, rewind fabric, wood composite, stainless steel, and not toxics silicon. Another element used is called REWIND™. It is a fabric made of a blend of cotton, hemp, and PET, all organic, created to be durable and resistant.
Marley Turntable Design
The design is another strong point of Marley Turntables. When you look at it, you can see that the top is made from eco-friendly bamboo, while a fabric made of organic cotton and hemp cover the sides and bottom.
The platter consists of recycled aluminum which looks nice, together with the slips mat made of recycled plastic and rubber. When all those parts go together, the general look is a minimalist and fashionable piece of equipment.
To make it even more attractive, House of Marley has made sure that each turntable has meticulous details. For example, the logo impressed in each turntable looks beautiful, and so the three rasta stripes placed on the headshell to pay tribute to Bob Marley's legacy.
The only negative note reported by many users is the lack of a plastic dust cover, but instead, you can use a hemp dust cover.
Marley Turntable Features
Although Marley turntables have a minimalist look and are very compact, they still have a lot of features and functionalities. Here are the things you can expect to find in one of those turntables:
USB for registration on a pc
Pre-amplifier (with a switch to deactivate the outgoing audion)
RCA
Adjustable counterweight
Belt drive
Anti-skating control
Replaceable head
Aux out (3.5 mm)
Speed 33 and 45 rpm
Bluetooth for wireless connection
Marley turntables are manual belt-driven; no automatic device does it for you. So suppose you want to get a record playing; you have to do it in the old way. You are responsible for raising and lowering the tonearm to get music playing.
While some consider it an inconvenience to raise and lower the tonearm, remember that in the past when turntables were the only way to play a record, the concept of automatic did not exist. So it is a bit like going back to the past and enjoying records in the old way.
The RCA output situated at the back is there to connect a speaker or a receiver, and there is also a headphone jack located in the front for those who do not want to use the speaker o wish to play music late in the night.
Some versions of Marley turntables have Bluetooth capability, so one can use headphones without cables and move around. In addition, it is possible to rip music and place it in digital form on a pc through the USB port.
An additional thing that you can do with a Marley turntable is the possibility of upgrading, which means it is possible to replace the cartridge and improve the sound quality. In addition, those turntables can play 33 or 45 rpm and have an anti-skate control system that helps protect the vinyl from damage.
Finally, the belt drive offers stability and better sound quality with the automatic start function.
Marley Turntable Performance
Marley turntables sound as good as most entry-level turntables on the market. They aren't great, but they aren't the worst either.
In other words, if you are looking for an audiophile turntable, this one may not meet your expectancies. But, although it is a perfect product for beginners, it provides a superior sound compared to similar turntables.
Very high volumes can lead to hearing minimal tonal distortions, but otherwise, there are no visible situations. The good news is that Marley turntables leave some space for an upgrade that can improve the quality of music without spending tons of money for another turntable.
House Of Marley Projects To Help The Environment
What makes House of Marley so different from other turntables and sound companies is its work to protect the environment and build sustainable products. Each turntable construction occurs with sustainable materials, using entirely recyclable and organic elements.
In other words, the House of Morley respects the environment in building its products. They actively seek to prevent the waste from their products from becoming harmful once the product requires disposal. The company follows Bob Marley's legacy centered on love, peace, and environmental respect.
For this reason, they have a partnership with One Tree Planted and the Surfrider Foundation. One Tree Planted works to plant trees worldwide and combat deforestation. House of Marley has worked with them since 2017 and has helped grow over 240.000 trees.
Instead, the Surfired foundation works to protect the world's ocean, waves, and beaches. House of Marly works with them to raise awareness worldwide and help them carry out their mission.
Buying from the House of Marley means supporting those initiatives and helping support the ecosystem.
Marley Turntable Typical Price For 2021-2022
Marley turntables are considered entry-level products, with an excellent sound, many features, and an affordable price. There are two types of turntables one can buy from the House of Marley:
Stir it Up turntable – $199
Stir it Up Turntable Wireless – $249
The version without wireless is the cheapest one but has the same functionalities as the other one besides Bluetooth. For example, both have the anti-skate control system, the belt drive, USB port, preamp, RCA, etc.
Marley turntables cannot be considered cheap but are not expensive either. On the contrary, their quality, materials, and features place them amongst the top turntables but with an advantageous price range.
There is a vast difference between a cheap and an expensive turntable. Higher quality devices have a better sound that lets you think it is more authentic and engaging. Specifically, you do not find other turntables made of rich materials like the Marley's.
What makes turntables good and thus more expensive is the quality of the more sensitive components, such as the cartridge, motor, platter, and tonearm. For example, the engine is a sensible and central turntable part and can significantly impact the overall sound.
Turntables Price Ranges
The quality and precision of its elements can make the difference in how a record is playing and the price. On average, a low-quality turntable costs under $150, but you will not get the best sound in this case.
Turntables averaging between $150 and $300 can be suitable for beginners, and you can find premium brands with such an investment with a good quality sound. However, those who want a top-quality turntable and are real vinyl lovers and audiophiles need to be ready to invest between $300 and $600.
With such an investment, one can get turntables with a premium cartridge and high-quality elements to make the sound clearer and very detailed.
If Not Sold On Marley, Here's What To Look At When Buying A Different Turntable
How do you know if you are buying a good turntable? There are various factors to consider if you want to get a suitable device according to your budget and necessities.
Here are some of the things you should take into account:
1. Price Range And Budget
The price range is one of the first considerations. If you have at least $200, you can get a good quality entry-level or beginner turntable. If you want a high-end model, you have to consider a higher budget, but in that case, you need to appreciate the perks of a more advanced device.
If you are using a turntable infrequently and are not an enthusiast or an audiophile, it is better to consider a lower-budget device with the basic features.
2. Sound Quality
The quality of sound should be the next consideration. The choice of the needle (the stylus), the materials, and the quality and precision of the audio components determine the type of experience you will have.
Cheap turntables are made of poor materials and are not so stable. So verify what types of materials are used to build it and if there is a chance of upgrading to better quality cartridges.
3. Is It Portable Or Wireless?
Needless to say that even with turntables the wireless capabilities are essential in these modern times. Although vinyl records bring people back to the old times, connecting devices such as speakers and headphones over a distance is still crucial.
Or even the possibility to transform music played through the turntable into digital tracks to be used later on a computer or other device is essential. Wireless functionality can add value to a turntable and make it look modern.
4. Levels Of Automaticity
You can check if a turntable has a manual, automatic, or semi-automatic tonearm. Then, depending on your needs, you can choose the one that best fits them. For example, an automatic tonearm moves towards the record alone, without you doing anything, and moves back to the beginning.
You have to place semi-automated tonearms on the record manually, but they can return automatically to the beginning. A person must operate a manual tonearm to begin and end the playback.
5. Audio Input & Output
The audio input and output are essential if you listen to music through headphones. In addition, if you want to play music from a digital device through your turntable, you should know if it has an aux-in function.
This last function also allows you to connect external speakers. In this way, you can get extra options for listening to your music.
6. Design
Design is possibly not one of the top considerations for listening to music. But, it helps to have a nice-looking turntable matching the house furniture. Many turntables construction is designed to look retro, modern, or unique. Therefore one can choose between many options based on how it fits better.
7. Possibility To Add Accessories
Many turntables producers also provide accessories to complete the setup and add extra functionalities. For example, you can get additional spare parts such as needles or a dust cover to protect the record player.
Some provide matching speakers, headphones, cables, cleaning materials, and more. It is crucial to verify that you will not run out of spare parts and that the turntable components are replaceable in case something happens.
Final Take
Marley turntables are a good investment for those who like to listen to vinyl records moderately and are beginners. People can listen to good music and buy a quality product that can last for a long time for a moderate and affordable price.
Those who are not ready to make a considerable investment in a turntable can start with a Marley product and then, with time, move on with more advanced turntables.
Frequently Asked Marley TurntableQuestions
Is A Marley Turntable Any Good?
Marley turntables are good because they provide a high-quality device packed with functionality and built with quality materials for an affordable price. However, it is best to think of them as beginners and turntables for medium users.
Does The Marley Stir It Up Turntable Have Built-In Speakers?
Marley Stir Up turntables do not have built-in speakers, but the House of Marley provides matching speakers for sale. The speakers range from $149 to $ 279, with various power and sound levels.
In addition, each speaker is portable and can connect via Bluetooth. Finally, even if Marley turntables do not have built-in speakers, they have a built-in preamp that you can use to connect speakers and even USB ports.
Do Vintage Turntables Sound Better?
Vintage turntables sound better because of the higher quality in construction. However, some modern ones are made with cheap materials and not manufactured with the same care—for example, some of the "made in China" products are constructed in bulk with poor elements.
If you do proper researches and find quality turntables, you can have a similar, if not better, sound than a vintage one. In fact, modern turntables, appropriately manufactured and made with the full use of existing technology, can be way better than those made many years ago.
Do Expensive Turntables Sound Better?
In general, expensive turntables sound better because they are made with superior materials and constructed with care and precision. In addition, they have a lot of extra features that cheap devices do not have. A more expensive turntable can play music way better, and the difference is quite noticeable.
Sources
Vacationvinyl.com is a participant in the Amazon Services LLC Associates Program, an affiliate advertising program designed to provide a means for sites to earn advertising fees by advertising and linking to Amazon.com. We also participate in other affiliate programs which compensate us for referring traffic.