This post contains affiliate links.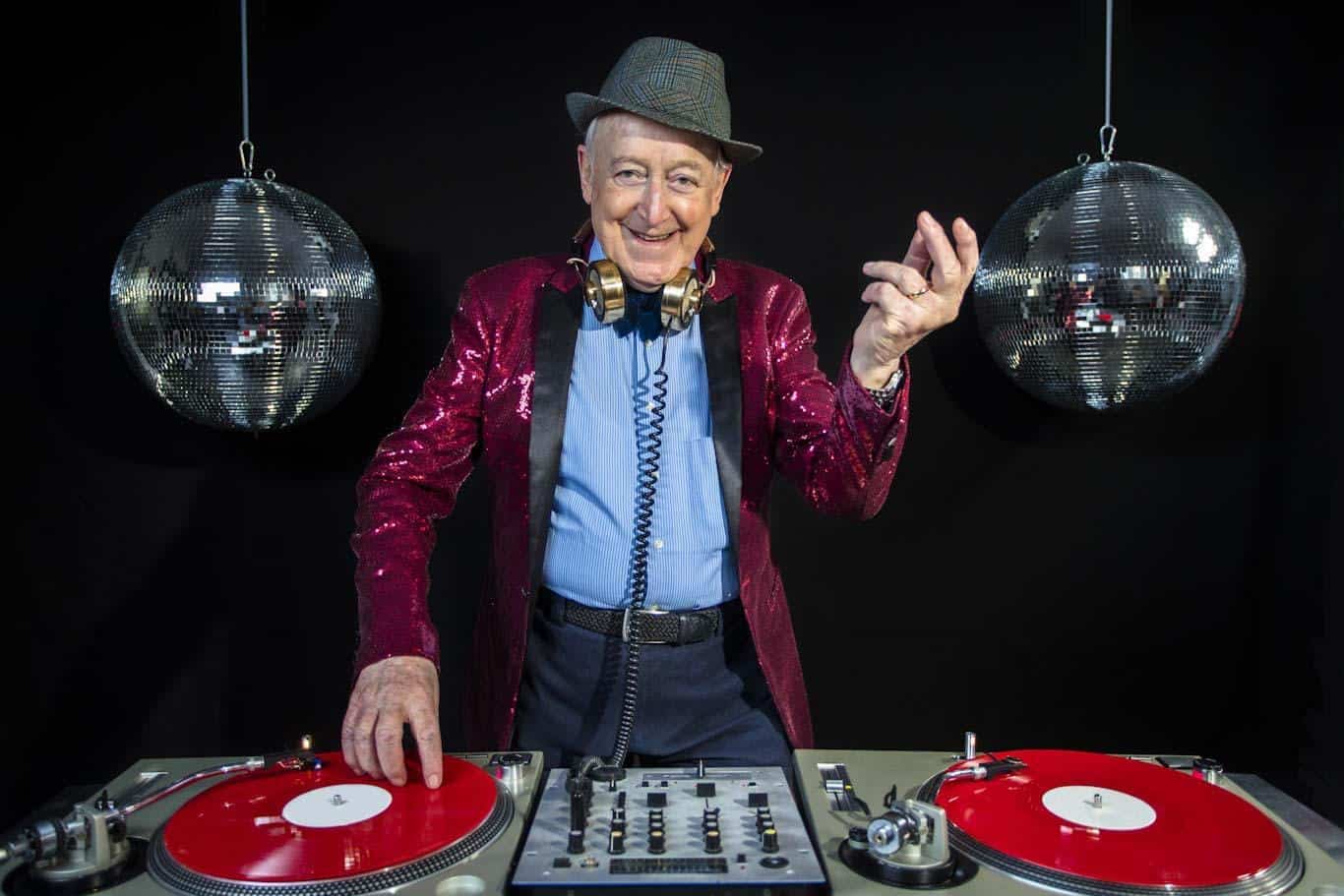 The demand for the best vintage turntables is on the rise. Vinyl enthusiasts want to know what to expect from their record players, and the choice is not an effortless one. With so many brands out there that offer selected turntables, how to know which is the one?
These ten vintage turntables are sought-after due to their caliber of sound. Certain lines such as Technics or Rega have a few significant types of turntables. For example, Yamaha or Michell Gyrodec have been luminaries for decades.
The re-emergence of records in recent years has provided a stage for turntables to make their comeback as well. Plenty of companies still produce them, but nothing beats the feel of an old-school record player.
If you have been wondering which ten vintage turntables are the best on the market, look no further. Our in-depth list provides you with the models, specifications, and more.
First, we will look at what a vintage turntable should consist of and why we call it vintage. There are plenty of second-hand record players going around, but are they all worthy of your attention (and money)?
Vintage Turntables 101
Ever since the invention of the gramophone in the late 19th century, people have developed ways to play their favorite tunes indoors. They were looking for the best musical experience possible, available from the comfort of their own homes.
Original turntables were massive and needed two people to power them. One person held the structure while the other cranked the player. The sound that came out was raw and loud.
The only types of records these turntables could play were the 78s. They used shellac to make them, which was a very resistant material.
Scratches and moisture were out of the question. The biggest downside to a 78 was that it could contain no more than 5 minutes of music.
Record companies developed new kinds of records, the 45s and the 33s. They were more compact, so their grooves could hold more sound. A need for an accompanying record player arose.
Brands competed with one another to launch the best record player there is. In the 1970s, there wasn't a home that didn't have a proper sound system.
Most of the famous vintage turntables are from this era. The attention to detail during production still has a high-value today.
However, it's not easy to stumble upon a record player in mint condition. Unless you know what you're looking for and get lucky.
Technics SL-1200
A turntable that has started a cultural phenomenon and still delivers that sound quality nowadays? TheTechnics SL-1200 is a category on its own.
It stems from the revolutionary SP-10, introduced in 1970, which marked the start of direct drive turntables. Because of their connection to the platter, the decks are more stable. They can also get to the desired speed faster. (1)
These years saw the emergence of the hip-hop scene, with the Technics record players at the forefront. DJs only wanted to spin on them, which made sales surge. They were perfect for clubs for a few distinct reasons. (1)
The turntable's cabinet absorbs any vibrations, so there is no interference with tunes played. Any imperfections in rotation got solved with the pitch adjustment dial. Technics SL-1200 happened to be at the right place at the right time. (1)
Technics have continued to develop their turntables bearing this model in mind. DJs requested certain things, and the company listened. The Quartz Lock system and fader controllers were introduced with the following model. (1)
To recognize the Technics SL-1200, look to its sides. Each model from the series has dots engraved on it. If you happen to get your hands on one of these, rest assured it won't disappoint.
Garrard 301
Garrard was a British company that used to make jewelry. It reverted to producing state-of-the-art turntables during the 1950s. (2)
Their 301 model is the earliest transcription turntable, meaning it plays every recording format. Finally, vinyl lovers didn't have to operate a couple of separate turntables with various recordings.
Whether it's the 33, 45, or 78, Garrard 301 plays them all. (2)
This record player is the definition of vintage – since its creation in 1952, its exterior didn't go through any changes. The heavy platter lays on deep-brown walnut, next to the SME M2-12R tonearm. (3)
Even the tonearm's base adjusts, but it's nothing next to switching between the speed ranges. Reminiscent of an old-time scale, its whole structure provides for smooth listening. (3)
There are plenty of second-hand Garrard 301s about. However, you can get a brand-new one from the company itself. Vintage meets modern has never looked better.
Related article:
Linn Axis
More modest than its LP 12 older brother, the Linn Axis got introduced in the late 1980s as an alternative to CD players. This record player was belt-driven, and it didn't cost as much. It's not that hard to find it for a reasonable price today, either. (4)

It is a relatively light turntable with a more modern approach than other vintage turntables. It comes with an electronic power supply, also used for switching speed. Linn Axis is a transcription turntable that changed between 33s and 45s. (4)
Unlike LP 12's suspended chassis, the Axis has a suspension made out of rubber that you can't adjust. It does contain the same motor, drive belt, and container. This model sold quite well, and it was re-issued in 1991 with an Akito tonearm. (4)
As good as this record player is, it has a downside: the electronics that control the motor can fail. It isn't an easy fix as the company doesn't service the turntables anymore. If you're interested in purchasing, consider some possible maintenance investments. (4)
Pink Triangle Tarantella
As unassuming as the Pink Triangle Tarantella might look (or its name sound) at first, it's one of the best vintage turntables out there. It's known for its bold design – the platter is acrylic, and there's no cover. There is the possibility of changing the speeds from 33 to 45 RPM and undeniable sound quality. (5)
The engine needs a 'Hornet' to power it – this is its round power controller with two buttons for switching speeds as it lays on a spike. The Tarantella needs a flat structure to sit on, as it doesn't come with a platform. (5)
The tonearm to use with this turntable should be Rega's, but you can substitute it for another one. It used to come in a package together with a Rega tonearm, yet it's unlikely you'll stumble upon it now. (5)
The record player doesn't come cheap – and it never did. The company making it, Pink Triangle, doesn't manufacture turntables anymore, so your best bet is to find it second-hand. If you do so, get ready for one of the best sonic experiences of your life.
Yamaha YP-701
This list wouldn't be complete without mentioning the Yamaha YP-701, a vintage turntable that came out in 1974. Sleek-looking and smooth-sounding, what more could you ask for?
It's an automatic belt-driven turntable that comes with an S-shaped tonearm. A cartridge wasn't included back then, but the deck has a universal plug for your cartridge of choice. (6)
Yamaha is a company famous for making motors, so it's no wonder the motor is one of the highlights of this turntable. It has its own substructure and comes with a spring suspension, which minimizes the noise level. (6)
The YP-701 has another notable characteristic: auto-cut prevents sound until the needle falls into the record's groove. No more compromising on the sound. (6)
It's essential to note that this record player should come with the weights for setting up the tonearm in place. They're hard to come by, as vintage turntable parts tend to be. Getting a YP-701 is definitely worth the trouble, though. (6)
Thorens TD-124
An iconic vintage turntable that came from a longstanding Swiss audio company, the TD-124 is available once again. The upgraded model, TD-124 DD, has the same classic look as its predecessor, but it comes with a few tricks up its sleeves. (7)
Thorens builds all their equipment with the essential Swiss values in mind: precision and efficiency. The vintage TD-124 is no exception here. It comes with an in-built magnetic brake that calibrates the rotation's speed. The transcription turntable has four speeds – 16, 33, 45, and 78 RPM. (7)
Thorens TD-124 originally came as a built-in drive without a designated tonearm. You can adjust the suspension as well; Thorens left it all in the hands of the end consumer. The philosophy here is to create an authentic sound system. Yet the company sold the record player as a complete unit in later years. (7)
This turntable is instantly recognizable because of its simple appearance. Do not let it fool you – TD-124 creates a nuanced sound, making it one of the best vintage turntables out there.
Michell GyroDec
Another vintage record player that got its modern counterpart, Michell's GyroDec, came out in the 1980s. It had a groundbreaking design; Michell turned the entire structure upside down. They isolated the motor and hung the framework on three springs. (8)
It's belt-driven, which prevents any unwanted vibrations obstructing its sound. The belt is the only thing connecting the separate motor from the record player. (8)
Another part of the GyroDec which guarantees a superior sound is its aluminum feet. They are low to have as little contact with the surface as possible. The turntable base is out of acrylic, a popular material at the time. (8)
Although it looks light, Michell GyroDec weighs about 30 lbs. It has a low setting, making it a perfect addition to any living or playing area. (8)
Getting a vintage turntable that looks contemporary has never been easier. Find out for yourself by making acquaintance with the GyroDec.
Rega Planar 3
The British company Rega had one thing in mind when launching their Planar 3: minimalism. It goes both for the design and the parts within. Sitting atop a glass platter, the plinth lays on rubber feet with no suspension. (9)
The record player is belt-driven, with a single default speed, 33 RPM. The speed changes manually to 45 RPM. The cover is out of perspex to isolate the sound. It used the now-iconic RB300 tonearm, made out of aluminum alloy. (9)
The main idea behind this turntable was to make it as affordable as possible without settling for a low-quality sonic experience. It did very well in sales, so it had a few successors in the subsequent years. (9)
Certain audiophiles have issues with its lightness, as they believe it doesn't offer a full sound. It makes for an easy turntable for beginners, as its set-up is relatively straightforward.
Take a look at the Planar 3 and see if it suits you. The connection might be instantaneous.
Dual 701
In the 1970s, Dual made a resolute decision to launch the quietest turntable that has ever existed on the market. It was Dual 701, an automatic turntable, which became one of the most beloved vintage turntables of all time. (10)
The biggest reason for its popularity was the electronic motor that operates at a low speed, leaving no room for resonance. The motor complements the two speeds: 45 and 33 RPM, which you can regulate electronically. Its precision is feedback managed, and it rotates the detachable platter. (10)
The motor goes straight to the chassis, as there is no chance of any vibrations interfering. Even after many years of being in use, it will live on if you take care of it. Make sure to check which type of cartridge comes with it, as the original one might not suit your taste. (10)
Although this record player might seem to be a lot to get used to, it's beginner-friendly. It's easy to use due to its simple Start/Stop lever and the lever that switches between the two speeds. All in all, Dual 701 is a model that you do not want to miss out on if you find it.
Acoustic Research XA
Last but not least, here's one of the original classic turntables, Acoustic Research's trusted XA model. Set very low, with a motor running at a low speed like the Dual 701, this record player still does the job today. (11)
Everything about it is light: the platter, the motor, and the sound. The wow and flutter are very low, providing a grounded accent. Both the platter and the tonearm fit the sub-platform to lower the pulsation. (11)
The XA has no electronics involved – the process is a very personal and a very manual one. If you're not familiar with these types of vintage record players, don't fret. It isn't difficult to handle, and parts are available without scarcity.
It is a perfect record player for those wanting to test their ears to subsonic melodies. Since its release in 1961, Acoustic Research has sold thousands of XAs.
Who knows, you might come across one of these turntables and discover its charms for yourself.
What Is the Best Vintage Turntable Brand?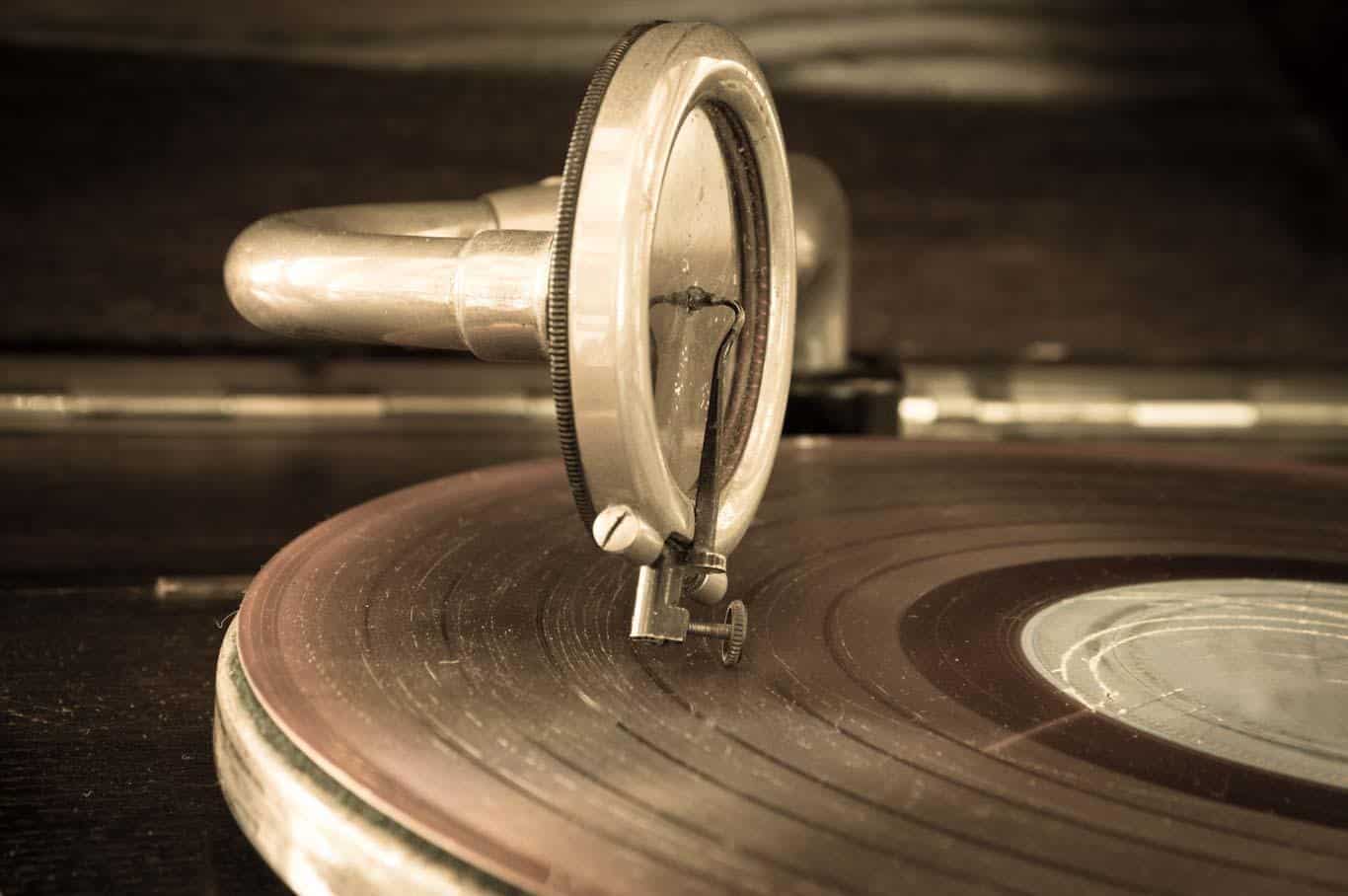 The best vintage turntables are the ones that stood the test of time. Brands such as Linn, Dual, and Yamaha have produced a few models that continue to deliver on their long-given promises.
Then there are the classics like Technics, Garrard, and Acoustic Research, which are best suited for true audiophiles.
It all depends on what you're looking for: bold design is what sets Pink Triangle and Michell apart from the rest, next to the superb sound. Look for Rega's and Thorens' models to build your adventure.
Plenty of great companies have been producing record players for a long time now. Many of them are getting back to the game, upgrading old prototypes with the new technologies.
Is It Worth Buying A Vintage Turntable?
Vintage turntables do not come by any day. Of course, you can buy them straight from the shop, but not always. These machines need devotion and regular maintenance, same as your favorite records they play.
Investing in a vintage record player will ripple throughout different areas of your life. Consider it not only as your latest hobby; you will get up close with a new form of being. Complex and delicate on the surface, vintage turntables are a gift that keeps on giving.
Don't buy an old-looking turntable just because you've read a review on the internet. Or because it will look good in your living room. Try it out first and see if you can immerse yourself in the process. Remember, vintage turntables are still here for a reason.
Sources:
VacationVinyl.com is a participant in the Amazon Services LLC Associates Program, an affiliate advertising program designed to provide a means for sites to earn advertising fees by advertising and linking to Amazon.com. We also participate in other affiliate programs which compensate us for referring traffic.